Meg from Green With Decor brightened her kitchen by painting her barstools with our Flexio 590 paint sprayer.
WHAT YOU'LL NEED:
Sandpaper
Primer
Paint
Paper towel
HERE'S A LOOK AT THE ORIGINAL BARSTOOL: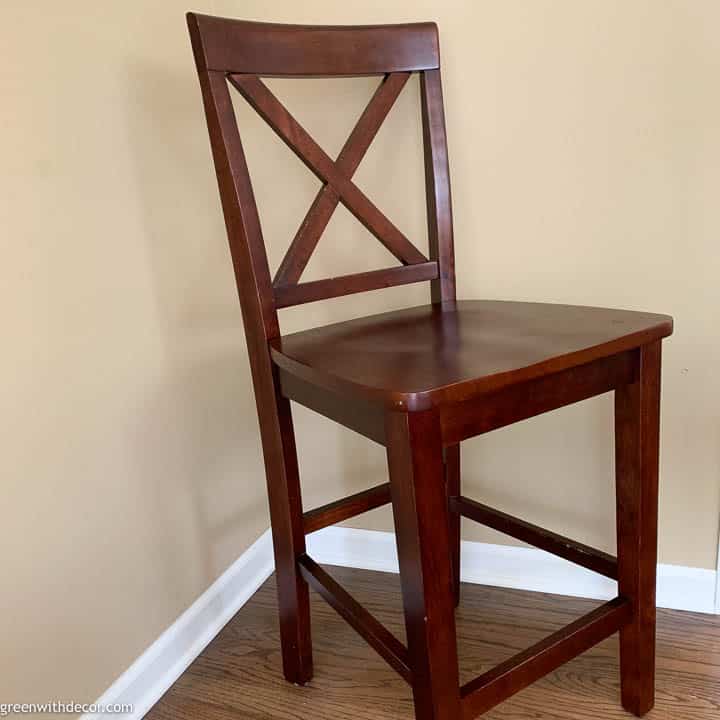 STEP 1:
Sand your barstools with fine sandpaper.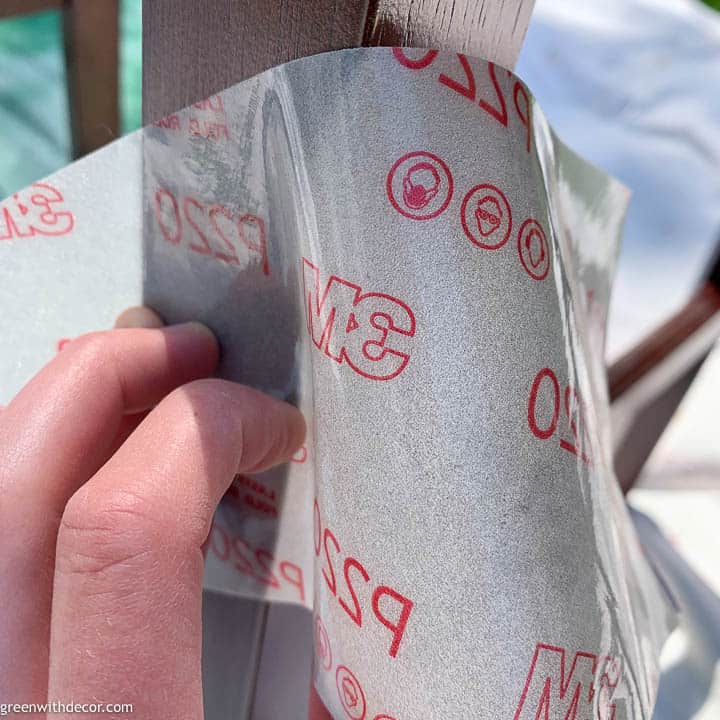 STEP 2:
Clean your barstools.
STEP 3:
Prep your primer. Stir and then pour the primer into the painter's cup. You'll repeat this step later with your paint. (If you're painting over a light color, you can skip priming.)
STEP 4:
Assemble your paint sprayer, paying attention to the direction the suction tube is pointed depending if you'll be painting upward or downward.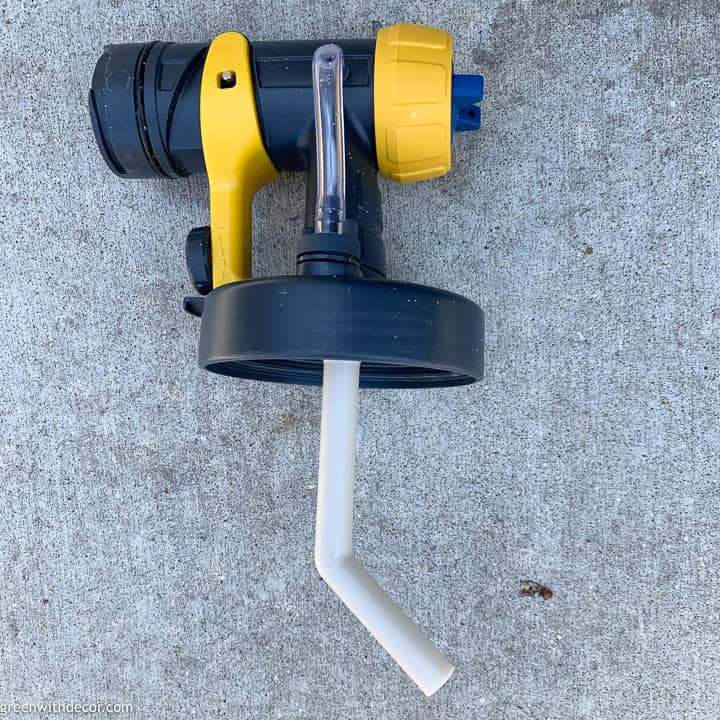 STEP 5:
Adjust the material flow control (gray knob) and air power control (red dial) settings to your particular project. When painting something with a small surface area such as a barstool, start with the settings low. You can adjust higher if needed. Pay attention to the air cap at the front of the paint sprayer, depending if you're painting in a horizontal, vertical or round pattern. You'll probably adjust this throughout your project as you paint different parts of the barstool.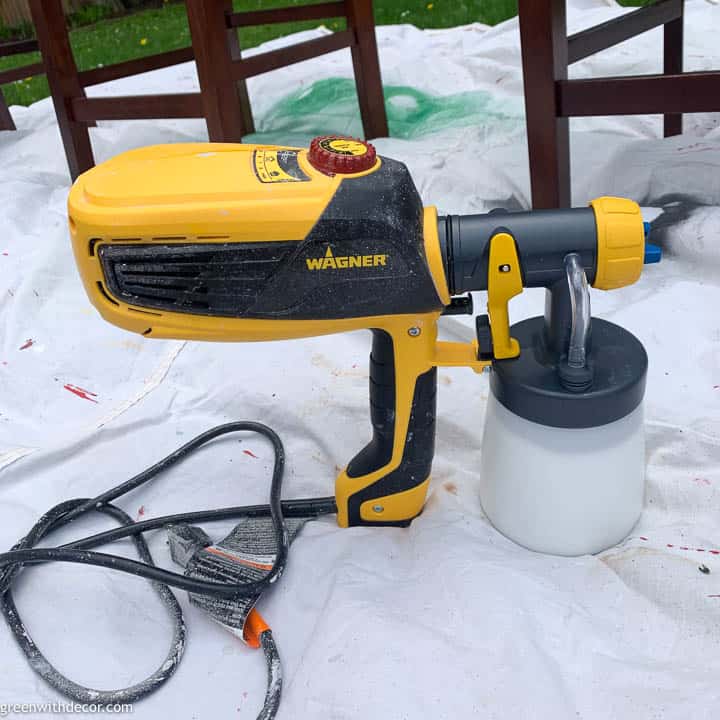 STEP 6:
Paint your barstools!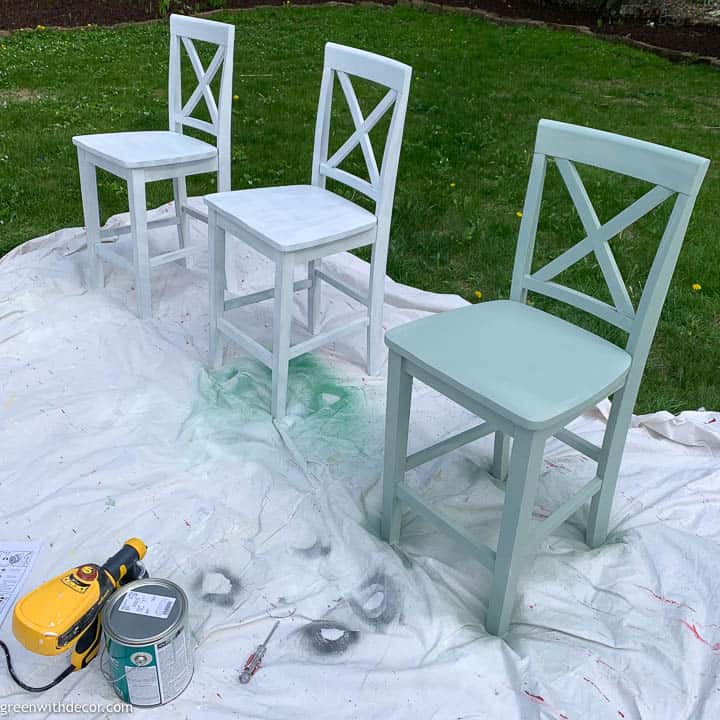 Keep the sprayer moving, and always face your project head on instead of just flicking your hand back and forth. You should be about 6-8 inches from your barstool when spraying.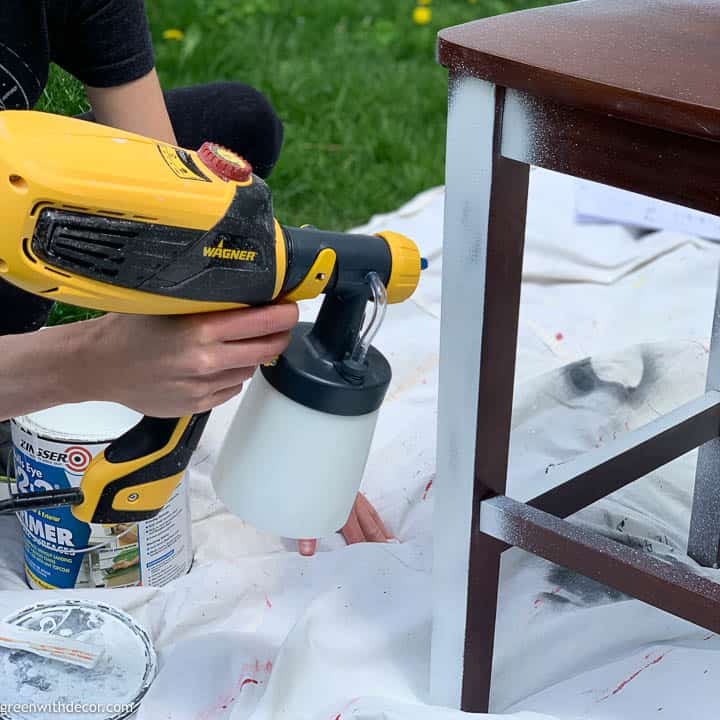 Wipe the paint sprayer nozzle with a damp paper towel throughout your project to prevent any bits of dried paint from interfering with your paint spray.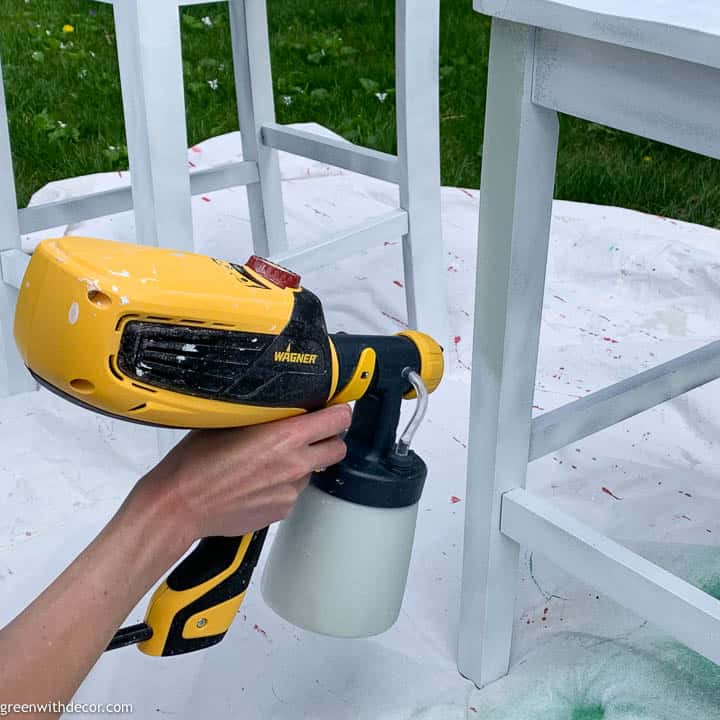 Do one coat of primer (if needed) and two coats of paint, letting the paint dry in between each coat. It may be helpful to flip the barstools over to ensure you paint the entire piece
STEP 7:
Clean your paint sprayer. The sooner the better, before the paint dries on it. (If you use primer, clean the paint sprayer between the primer and paint.) Then enjoy your new barstools!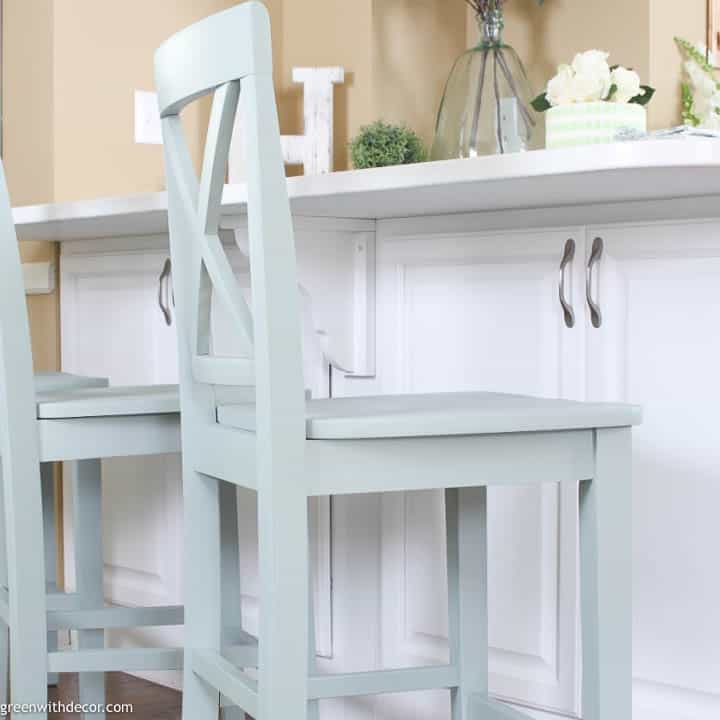 For more details on this project, head to Green With Decor's post: How to paint barstools with a paint sprayer.