How to Paint Kitchen Cabinets
A kitchen is the soul of a home, so updating cabinets to reflect your style is a high impact and budget friendly project with the help of Wagner tools.
After staring at this wall of honey oak cabinets for years, they were due for an update.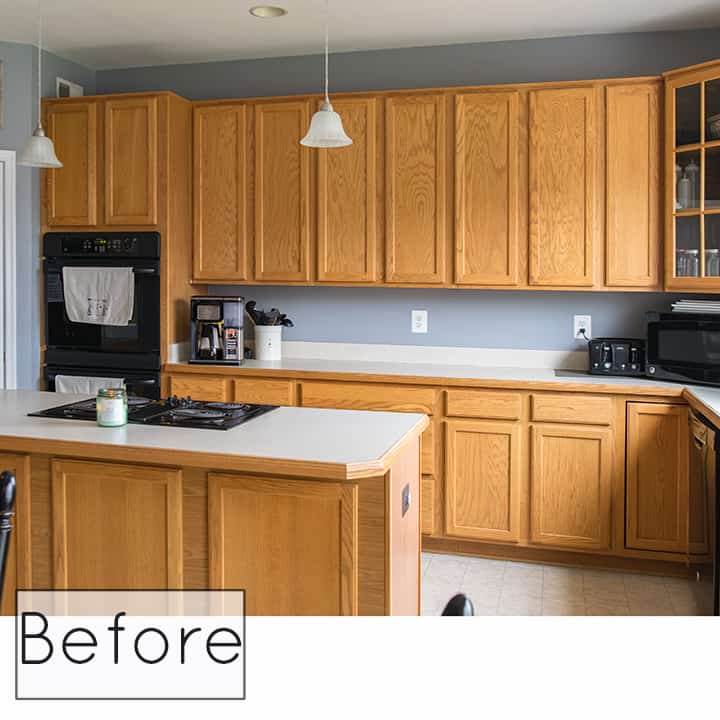 STEP 1:
Clean with TSP or degreaser.
SANDING:
The good news is you do NOT need to sand down to bare wood, a good rough up with 120 grit sandpaper will do for most cabinet paints. Sand in the direction of the grain or use an orbital sander and mouse sander to reduce the work by 80%. Make sure to wipe off all dust thoroughly before painting.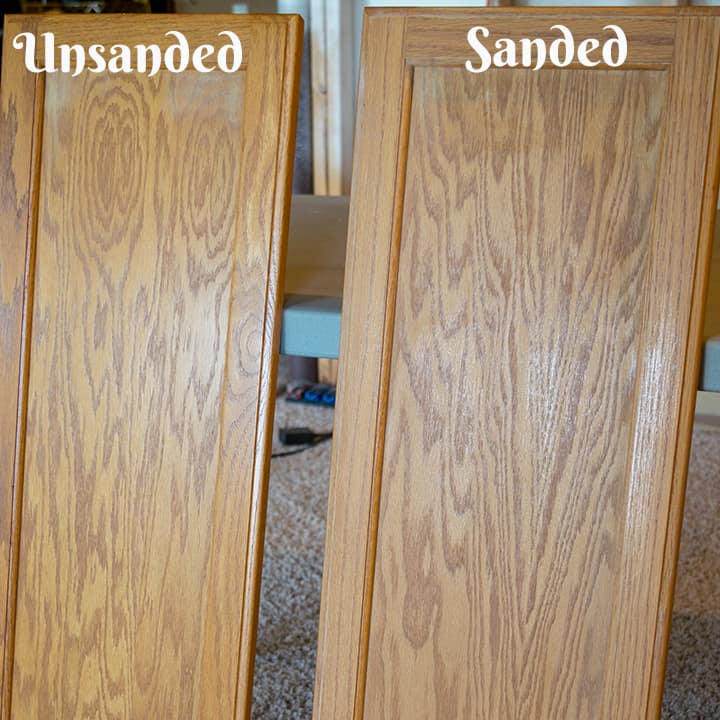 HOW TO SET UP THE PAINT SPRAYER:
For this cabinet set, we recommend the Flexio series that comes with spray attachments like the Wagner Flexio 590. This sprayer comes with two attachments – one for finer, detail work such as cabinets and one for larger projects like staining a fence or walls. On this particular sprayer, and most Wagner sprayers, there are 3 knobs to adjust: the air flow, the paint flow, and the paint width. The Standard Spray attachment does not have the spray pattern width. Both sizes have the option to spray vertically or horizontally. For an even smoother finish, we recommend purchasing the Brilliant Spray attachment for use with your Flexio sprayer.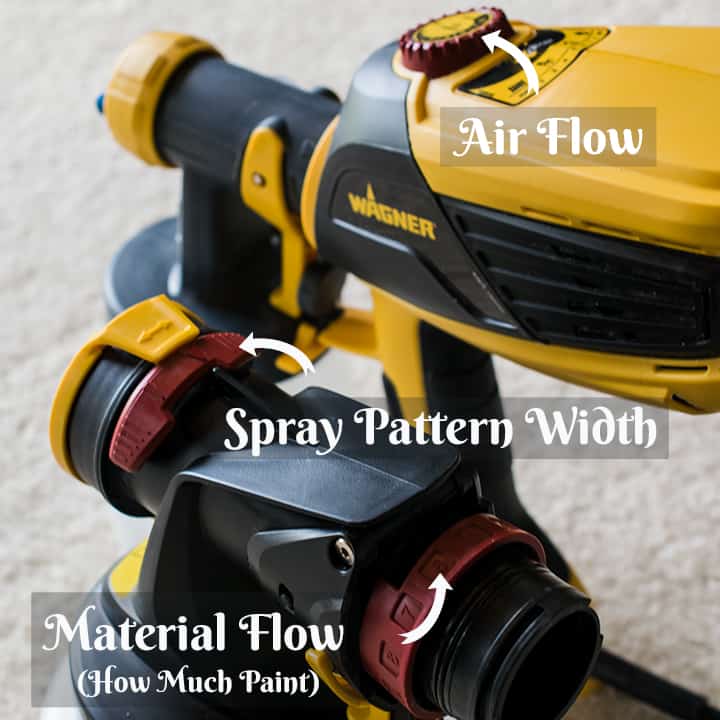 Although this sprayer can handle most paints un-thinned, if you are getting a spotty finish or the sprayer is spitting, thin the paint with up to 10% water (or turps, depending on the paint being used).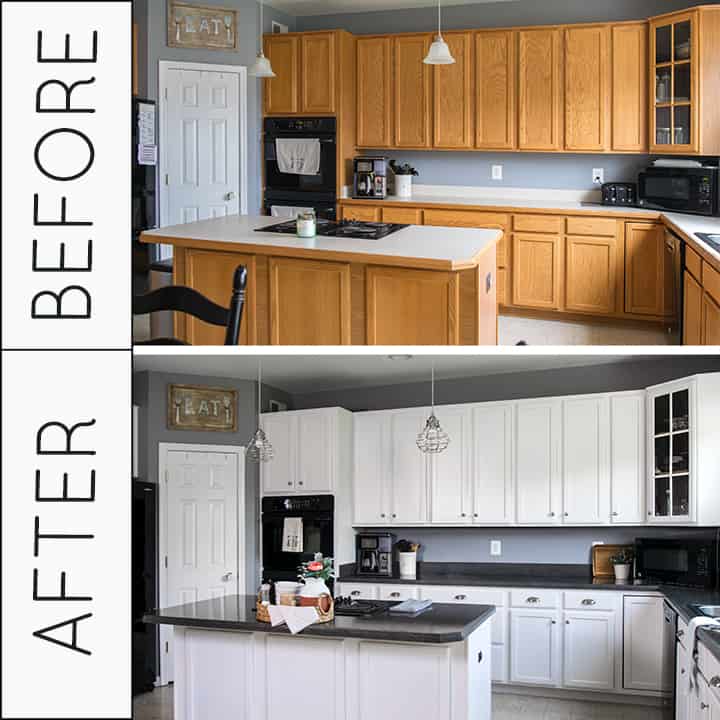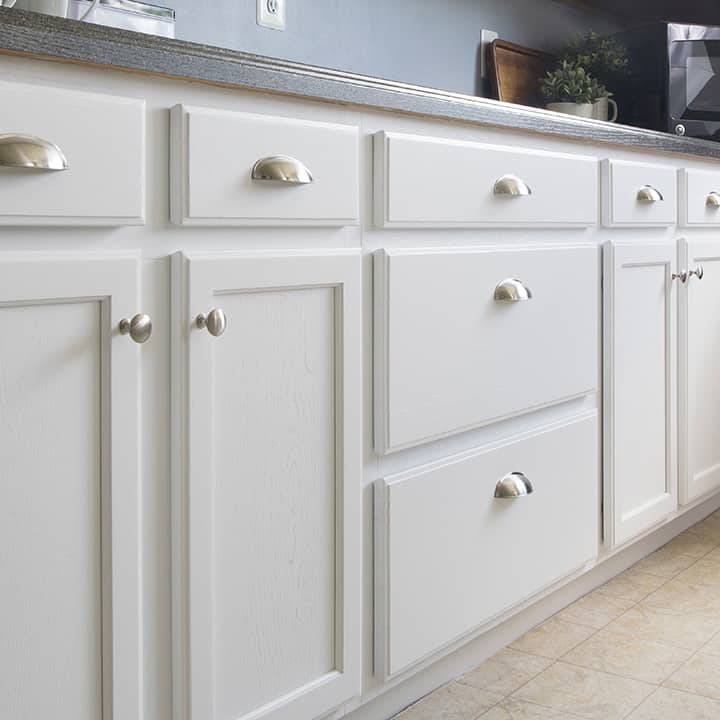 The cabinets look so smooth and professionally done. If you want to learn more tips and see all of the instructions, head over to Craving Some Creativity.