Product Icon Information
Doors and Window Trims

Outdoor Furniture

Timber Picket Fence

Metal Gates and Railings

Garage Door
Suitable for small to medium sized precision spraying tasks, the Wagner Wood & Metal Sprayer is an excellent choice for spraying doors, skirting boards, architraves, trims, furniture, wooden toys and much more. Wagner Wood & Metal Sprayers have been designed with the patented 'Click & Paint' system which allows for the front end containing the wetted parts to be quickly and easily removed from the gun.
Precise paint application with enamels, varnishes, glazes and wood preservers. Hand-held design with 3-way adjustable paint jet. Split gun design for easy cleaning. Turbine is separate to hand piece allowing for easy movement.
This product carries a 3 + 1 year DIY warranty.
HVLP (High Volume Low Pressure) system with new gun design
Click & Paint gun design allows the front end and gun to be quickly and easily separated in under 5 seconds
The On/Off trigger on the gun activates the motor so that it only runs when spraying, increasing the life of the unit
Three stage adjustable paint jet horizontal, vertical and round
Model Number
2361515

Power
460 W

Capacity
800ml

Hose Length
1.8m

Pressure
6-8 psi

Flow Rate
150 ml/min

Coverage
5m? in 9 min

Viscosity
170 DIN-sec

Height
265mm

Width
115mm

Length
430mm
2361731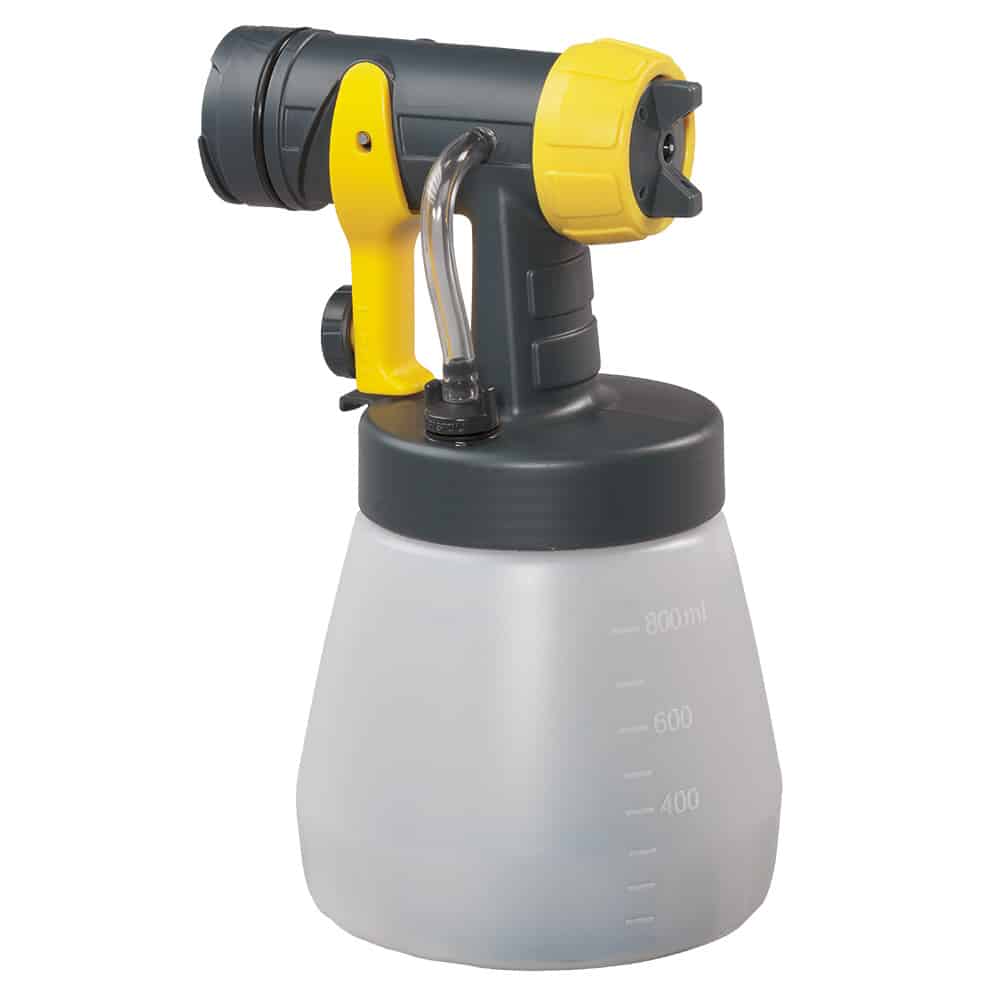 Standard Spray Attachment
2361739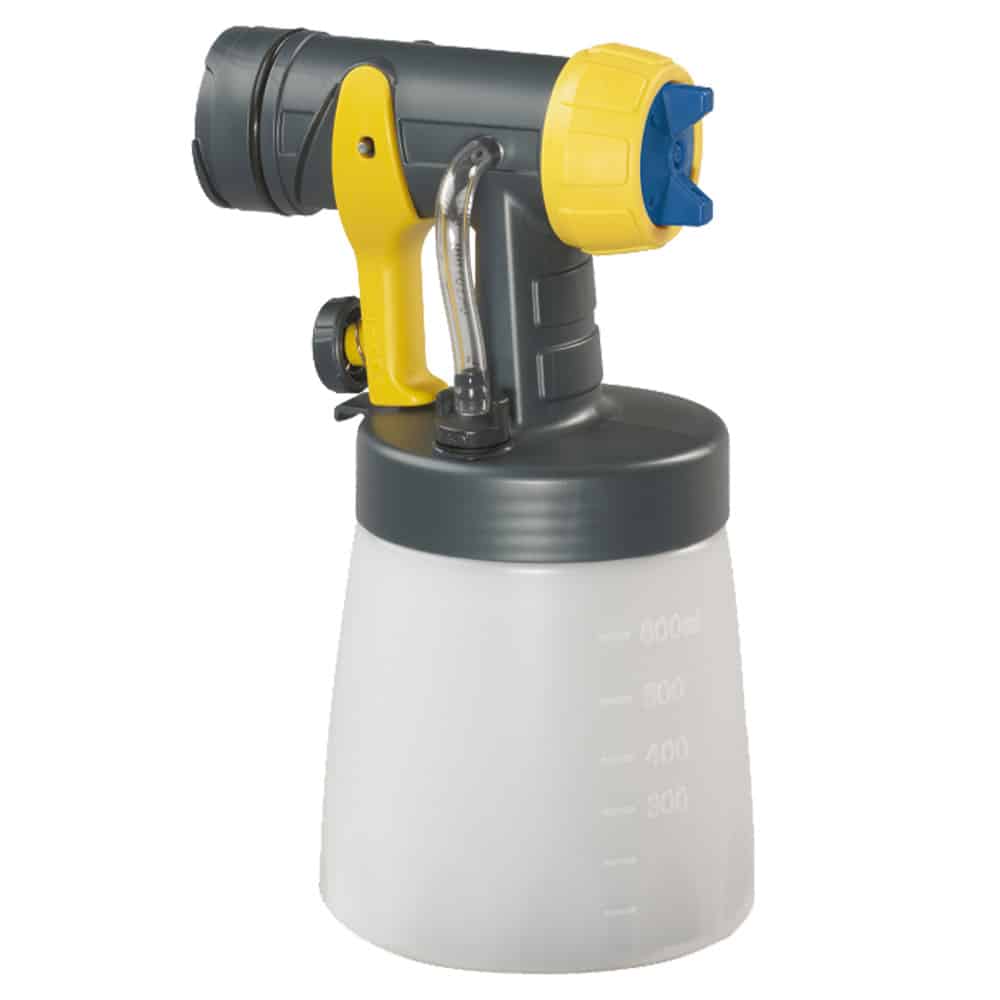 Brilliant Spray Attachment
load more